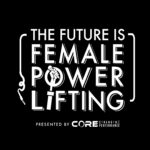 Though visible tattoos have become more mainstream within the last decade or so, there are still prevailing social-cultural views of tattoos and the individual who wears them.  Seen as deviant, criminalistic, or immoral, many of these perceptions are generational and biased towards little understanding of the tattoed community, especially amongst scholars.
Dr. Ayngelia "Star" Ara, who is a USPC Committee & International ref, an educator, eLearning designer, and technical writer, speaks about her book has been studying just that for the last couple of years. Her book, "The Public Self and the Perceived Competence of Visibly Tattooed Women as Higher Education Administrators" gives a unique perspective to gender debates when discussing the appearance of visible tattoos and higher education women administrators.
Star and I talk about her own experiences being tattoed on over 75% of her body. Listen as we go over:
Tattoos with women in administration
Why she wrote the book
HIstory of tattooing and the womens place
Appereance practices
Geared judging
Training with stab wound
Featured Guest/People/Info Mentioned:
Dr. Ayngelia Ara @star_lift3r
Tim Paynter @paynterperiodization
USPC @uspc.pl
Her book on Amazon
LISTEN HERE on all major podcasts!
If you enjoy the show, please take a few minutes to Rate & Review us on iTunes. Your reviews help the podcast grow!
Want to support the show? Pick some apparel here! Snap a pic and tag us in it, we'll feature you on our social media channels!
This episode is brought to you by Core Strength & Performance. Core's community is built on the journey. We understand that it takes more than a few days to reach your goals of building stronger relationships, stronger bodies, and stronger minds. Visit www.Core256.com for Online or In-Person Training, or find us on Instagram at @CoreSandP @futureisfemalepowerlifting and Facebook @CoreSandP.