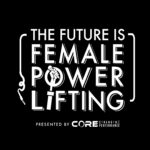 Our Q & A is back with Elite FTS Coach Julia Anto! Listen as we discuss questions that were asked on our Instagram & Facebook "Golden Mic" Post!
In this episode, Julia and I talk about how some recovery methods that don't suck. Listen as we go over:
Tips/ advice for someone just getting into the nutrition side of the sport?- @xtina0421
How far out from a meet should a lifter begin a peaking program?- @Prairie_barbell
How would you approach training while dealing with a disc injury (L5S1)? Specifically, how would you progress from unloaded movements to eventually lifting again?- @shanajstone
What are ya'lls favorite and least favorite accessories?- @ssguda
Any good recovery methods for sore muscles after lifting?
What do you think the new generation of powerlifters is caught up on?
There is a thin line between just lifting heavy and pushing yourself (just train mentality) and executing the lift properly (train smart). How do you know when to do one or the other?
Recovery, self-care examples… doing nothing on a rest day is what my body wants to do but I'm finding it's not what I SHOULD do.
Advice for overcoming mental barriers when it comes to getting under heavyweight?
Started lifting after 50, how do I build more muscle?
Featured Guest/People Mentioned:
If you enjoy the show, please take a few minutes to Rate & Review us on iTunes. Your reviews help the podcast grow!
Want to support the show? Pick some apparel here! Snap a pic and tag us in it, we'll feature you on our social media channels!
This episode is brought to you by Core Strength & Performance. Core's community is built on the journey. We understand that it takes more than a few days to reach your goals of building stronger relationships, stronger bodies, and stronger minds. Visit www.Core256.com for Online or In-Person Training, or find us on Instagram at @CoreSandP @futureisfemalepowerlifting and Facebook @CoreSandP.