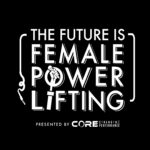 With a love of cooking and a little culinary finesse, Leah Lutz could be found preparing some amazing dishes for her family and friends. Teacher by trade and amateur chef at heart, squatting was the furthest thing from her mind. But as Leahs weight slowly progressed, she needed something very different to push her out of her comfort zone and make some drastic changes.
Leahs story is one of persistence, dedication, and immense growth. Losing over 100lbs was a difficult road however retraining her mindset to allow foods she deemed "bad" back in her diet proved to be another difficulty. With guidance from her coach Dr. Jordan Feigenbaum, founder of Barbell Medicine, Leah discovered how nutrition & powerlifting could lead her down a path of strength both physically and mentally.
In this episode, Leah and I talk about how difficult it was to not train hard all the time. Listen as we go over:
Care & love through food
Fears about carbs and gaining weight after an injury
Losing +100lbs
Overexercising
Do I have to wear a singlet? 
USAPL Elite Masters lifter
Barbell Medicine
Featured Guest/People Mentioned:
If you enjoy the show, please take a few minutes to Rate & Review us on iTunes. Your reviews help the podcast grow!
Want to support the show? Pick some apparel here! Snap a pic and tag us in it, we'll feature you on our social media channels!
This episode is brought to you by Core Strength & Performance. Core's community is built on the journey. We understand that it takes more than a few days to reach your goals of building stronger relationships, stronger bodies, and stronger minds. Visit www.Core256.com for Online or In-Person Training, or find us on Instagram at @CoreSandP @futureisfemalepowerlifting and Facebook @CoreSandP.