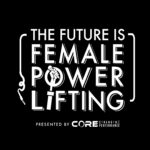 Like many strength coaches, weight training slowly starts to integrate by our high school years. Taking that one step further, Chris Tutela began his career at the young age of 18 at Iron Athletes gym ran by his cousin John Alvino. You could say he was meant for this career.
But, like many of us who pursue strength & fitness as a career, the road is rarely straight. There are many twists and turns that can either push you forward towards success or completely derail you from the path.
Chris's story is one of determination, discipline, and self-realization. Now an acclaimed strength coach, Elite FTS columnist and Podcast host, Chris shifted his mindset towards improving his business in the areas that are sometimes are very scary & vulnerable. Through his years of failing and getting back up, Chris breaks down what he did to take his business from 3 clients and struggling to make it, to over 60 members with a thriving gym and a kick-ass culture.
In this episode, Chris and I talk about how a 16-week challenge gave him the confidence to pursue endeavors he probably wouldn't prior. Listen as we go over:
Rising Out of The Ashes Article for Elite FTS
Knowing your purpose
Life-changing 16-weeks
Going from just a strength coach to a business owner
How being naive definitely worked in his favor in the end
Tutela Training Systems
6 Business Lessons No One Talks About
Featured Guest/People Mentioned:
If you enjoy the show, please take a few minutes to Rate & Review us on iTunes. Your reviews help the podcast grow!
Want to support the show? Pick some apparel here! Snap a pic and tag us in it, we'll feature you on our social media channels!
This episode is brought to you by Core Strength & Performance. Core's community is built on the journey. We understand that it takes more than a few days to reach your goals of building stronger relationships, stronger bodies, and stronger minds. Visit www.Core256.com for Online or In-Person Training, or find us on Instagram at @CoreSandP @futureisfemalepowerlifting and Facebook @CoreSandP.