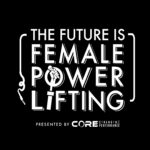 Our Q & A is back with Mindset Coach and Int'l Elite Powerlifter Randi Lee! Listen as we discuss questions that were asked on our Instagram & Facebook "Golden Mic" Post!
In this episode, Randi and I talk about her new plant base eating and why she made the switch. Listen as we go over:
What does the week leading up to a meet look like for you?- @sdkjohnson
What do the women in strength sports need to become more sustainable on a business level?
What are the most difficult things we experience being women lifters?
Thoughts on being plant-based and being a powerlifter?-@tiaga23
Differences mentally, physically and nutritionally between powerlifting & bodybuilding?-@tiaga23
How can we learn more about oracle cards? Are they similar to Tarot cards?
When you are deep into meet prep, do you find other parts of your life like business suffer? @ana_smash
Featured Guest/People Mentioned:
If you enjoy the show, please take a few minutes to Rate & Review us on iTunes. Your reviews help the podcast grow!
Want to support the show? Pick some apparel here! Snap a pic and tag us in it, we'll feature you on our social media channels!
This episode is brought to you by Core Strength & Performance. Core's community is built on the journey. We understand that it takes more than a few days to reach your goals of building stronger relationships, stronger bodies, and stronger minds. Visit www.Core256.com for Online or In-Person Training, or find us on Instagram at @CoreSandP @futureisfemalepowerlifting and Facebook @CoreSandP.