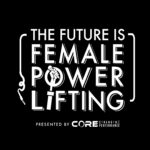 Elite FTS Coach Julia Anto is back and breaking down her FAVORITE exercises to develop great glutes! Listen as we discuss her Top 3 Glute exercises as well as variations of them, how to load them, when to apply them and what exercises might be a waste of your time. Check out Julias Instagram to find the video accompanying these exercises!
In this episode, Julia and I talk about how genetics play a role however glutes can be developed through training:
Exercise 1: Squats, what variations work best
Exercise 2: Lunge, variations of stance, unilateral and loading
Exercise 3: Wide Stance Anything, why wide stance almost anything works great
Honorable Mentions: Hip Thrusts
Featured Guest/People Mentioned:
If you enjoy the show, please take a few minutes to Rate & Review us on iTunes. Your reviews help the podcast grow!
Want to support the show? Pick some apparel here! Snap a pic and tag us in it, we'll feature you on our social media channels!
This episode is brought to you by Core Strength & Performance. Core's community is built on the journey. We understand that it takes more than a few days to reach your goals of building stronger relationships, stronger bodies, and stronger minds. Visit www.Core256.com for Online or In-Person Training, or find us on Instagram at @CoreSandP @futureisfemalepowerlifting and Facebook @CoreSandP.