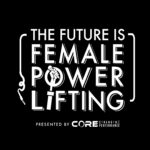 A former collegiate softball athlete, Brittany Kohnke found herself taking a larger interest in fitness during college. She admired the fit physiques that graced the magazines and soon embarked towards competing in bodybuilding, just as these women did. After 12 weeks she was leaner than she had ever been, however, competing in figure lead her down a path of disordered eating and body image issues.
Brittany's story is one of how strength training and moving towards valuing performance first, rather than aesthetics, changed her life. And now she is on a mission to help people do the same.
In this episode, Brittany and I talk about how hard it was for her during her time competing in figure and how Crossfit helped change her perspective. Listen as we go over:
Crossfit to Powerlifting
Breathing techniques
Fix Your Feet Fix Your Back
Chest Meets The Bar
Lat Pulldown Throughout The Rep
Finally hitting 300lbs squat
Featured Guest/People Mentioned:
If you enjoy the show, please take a few minutes to Rate & Review us on iTunes. Your reviews help the podcast grow!
Want to support the show? Pick some apparel here! Snap a pic and tag us in it, we'll feature you on our social media channels!
This episode is brought to you by Core Strength & Performance. Core's community is built on the journey. We understand that it takes more than a few days to reach your goals of building stronger relationships, stronger bodies, and stronger minds. Visit www.Core256.com for Online or In-Person Training, or find us on Instagram at @CoreSandP @futureisfemalepowerlifting and Facebook @CoreSandP.