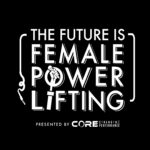 As a professor at Columbus State University, Melissa Avanesian is helping the next generation become better coaches one squat at a time. An Elite powerlifter and creator of the widely popular Facebook group "Powerlifting Women" (which reaches almost 20,000 users), Mel has been pivotal in helping women powerlifters connect with each other over the last couple of years.
Melissa chat about her journey in powerlifting and how that lead her down a path starting her own coaching, A-Team Athletics. Currently working on her Master's degree, Melissa is testing her theory on how to elicit strength gains specifically working with powerlifters.
In this episode, Mel and I dive deep into her study and why she was compelled to go that route. Listen as we go over:
BFR: Blood Flow Restriction training
Creating your own powerlifting program
Powerlifting Women Facebook page
Struggles women have training powerlifting
Coaching vs Programming
Study: strength response in powerlifters
Featured Guest/People Mentioned:
If you enjoy the show, please take a few minutes to Rate & Review us on iTunes. Your reviews help the podcast grow!
Want to support the show? Pick some apparel here! Snap a pic and tag us in it, we'll feature you on our social media channels!
This episode is brought to you by Core Strength & Performance. Core's community is built on the journey. We understand that it takes more than a few days to reach your goals of building stronger relationships, stronger bodies, and stronger minds. Visit www.Core256.com for Online or In-Person Training, or find us on Instagram at @CoreSandP @futureisfemalepowerlifting and Facebook @CoreSandP.