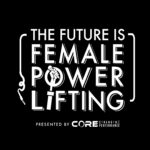 Kim Wilson has never known a fitness obstacle that she did not tackle. 50k Train Run? Sure thing. Training with Rheumatoid Arthritis? I'll work around it. Crossfit open? Yea, that sounds fun! Powerlifting? Sign me up for 3 meets in the next 3 months. Did I mention she is 50 years old? You can say Kim is not a woman who is afraid of a challenge.
Humble and down to earth, Kim's unassuming presence makes her achievements that more shocking. She not only has taken on so many interests in fitness but has done so with discipline and determination to be the best she can be. Now moving into geared lifting, Kim chats about her beginnings and how she enjoys geared lifting.
In this episode, Kim and I dive deep into training with RA and how her bone density improved with lifting. Listen as we go over:
Her recovery methods
Single Ply lifting
Switching to Sumo
Considerations as a masters lifter
50k to powerlifting
Featured Guest/People Mentioned:
If you enjoy the show, please take a few minutes to Rate & Review us on iTunes. Your reviews help the podcast grow!
Want to support the show? Pick some apparel here! Snap a pic and tag us in it, we'll feature you on our social media channels!
This episode is brought to you by Core Strength & Performance. Core's community is built on the journey. We understand that it takes more than a few days to reach your goals of building stronger relationships, stronger bodies, and stronger minds. Visit www.Core256.com for Online or In-Person Training, or find us on Instagram at @CoreSandP @futureisfemalepowerlifting and Facebook @CoreSandP.