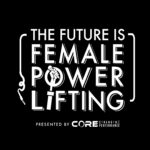 As one of the most anticipated meets of the year begins to take stage, I sit down with "The American Pro" founders Micah Marino & Episode 19 guest Ana Perez, for a behind-the-scenes breakdown of what this amazing meet has in store for us. And believe me, it is not going to disappoint.
"Fight or Quit" owner and OG powerlifting Micah gives us a back story on how he got started in powerlifting. And true to our show, ends with a bit of life advice for the budding lifter. Advice I don't often hear shared with such sincerity and thoughtfulness. Listen as we go over:
Micah's history with powerlifting
Ana and A1 Digital bringing out of this world visuals
What is in store for the American Pro meet that no other meet has brought
Where is the direction of the WRPF going
PED's, the good bad, and ugly.
Featured Guest/People/Info Mentioned:
The American Pro @the_american_pro
Fight or Quit @fightorquitco
A1 Digital @a1.digital
Ana Perez @ana_smash
LISTEN HERE on all major podcasts!
If you enjoy the show, please take a few minutes to Rate & Review us on iTunes. Your reviews help the podcast grow!
Want to support the show? Pick some apparel here! Snap a pic and tag us in it, we'll feature you on our social media channels!
This episode is brought to you by Core Strength & Performance. Core's community is built on the journey. We understand that it takes more than a few days to reach your goals of building stronger relationships, stronger bodies, and stronger minds. Visit www.Core256.com for Online or In-Person Training, or find us on Instagram at @CoreSandP @futureisfemalepowerlifting and Facebook @CoreSandP.