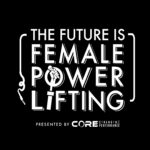 Imagine driving automatic for most of your adult life, then deciding you should learn how to drive stick? Well that's how transitioning from geared to raw powerlifting is for veteran powerlifter Julia Anto.
Former Division 1 Strength & Conditioning coach turned Elite FTS coach, Julia has judo chopped stereotypes in the jugular for almost 20 years. From 2002-2009, at a time when the positions where primarily men, Julia became University of Buffalos Strength & Conditioning coach, then transitioning to the Director of Sports Performance at the famous Parisi Speed School in Indiana from 2009-2014. Always looking to improve, Julia has a tenacity for growth and has often taken chances when many might be too intimidated. Reinventing herself once again, she discusses her lengthy transition from geared to raw powerlifting and how she had to start from square one again.
In this episode Julia and I talk about how to train with gear versus raw. Listen as we go over:
Upcoming wedding plans
Her training crew at Iliana Power Asylum
Strength & Conditioning coach at 21 years old
Is being niave good?
Conjugate, Max effort and Dynamic Effort
Her current training, Conjugate + Triphasic = Conjuphasic?
Bodybuilding
"What I'm seeing and why it's wrong"- Elite FTS articles
Balancing being a parent and healthy eating
Featured Guest/People Mentioned:
If you enjoy the show, please take a few minutes to Rate & Review us on iTunes. Your reviews help the podcast grow!
This episode is brought to you by Core Strength & Performance. Core's community is built on the journey. We understand that it takes more than a few days to reach your goals of building stronger relationships, stronger bodies, and stronger minds. Free Open Gym offered every Saturday from 9-11am for Powerlifting & Strength Sports. Visit www.Core256.com for more information or find us on Instagram at @CoreSandP and Facebook @CoreSandP
If you have any questions, use the hashtag #TheFutureIsFemalePowerlifting and shoot them my way on Instagram or email [email protected]
Thank you for tuning in and subscribing. I appreciate every one of you that takes the time to listen.