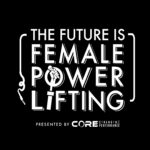 At almost every National level USPA meet or higher, you will see this beefy, green shirt woman with a Colgate smile checking you in. She not only unfolds your stinky socks to check length, but also emails you a membership card, updates your new meet records and is probably handing you your medal. That woman my friends is Leo Richardson, Executive Administrator to United States Powerlifting Association (USPA) and #AARPStrong Powerlifter.
Leo has been a woman on a mission since she knew she wanted to make powerlifting her life. Passionate and driven by elevating the experience for the lifters, Leo has honed in her craft of hosting meets all over the nation while help managing behind the scenes affairs at the USPA head office. This task is not easy and is one that does not get much recognition. When you have a meet that started on time, finished before 5, and has little down time between lifts…you have a organized meet director who knows what they are doing.
Leo is true to her roots and continues to stay loyally committed to her first powerlifting team, Mana Barbell. Her vision to grow the sport in Hawaii with fellow Mana Barbell teammates is a life long passion that she continues to chip closer to each year. Dear to my heart, I too am eager to see how powerlifting will blossom in Hawaii even more over the following years.
In this episode, Leo and I recount stories of people we know, though we never met in Hawaii. Listen as we go over:
Her desire to be an admin in Powerlifting
Mana Barbell and the beginning of the dream
The vision of powerlifting for USPA President Steve Denison
How to throw a kick ass meet
Elevating people around you
Passing on the sport
Growing the USPA in Hawaii
Maui Female owned powerlifting gym, Ho'omana Barbell
Featured Guest/People Mentioned:
If you enjoy the show, please take a few minutes to Rate & Review us on iTunes. Your reviews help the podcast grow!
This episode is brought to you by Core Strength & Performance. Core's community is built on the journey. We understand that it takes more than a few days to reach your goals of building stronger relationships, stronger bodies, and stronger minds. Free Open Gym offered every Saturday from 9-11am for Powerlifting & Strength Sports. Visit www.Core256.com for more information or find us on Instagram at @CoreSandP and Facebook @CoreSandP
If you have any questions, use the hashtag #TheFutureIsFemalePowerlifting and shoot them my way on Instagram or email [email protected]
Thank you for tuning in and subscribing. I appreciate every one of you that takes the time to listen.