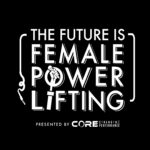 Life takes us down a road that has many twists and turns. Sometimes with more heartache than happiness. These experiences can harden our hearts and shield us from ever feeling hurt again. However, as the leader of authenticity Brené Brown wrote " Staying vulnerable is a risk we have to take if we want to experience connection". Vulnerability, as Sin Leung says, is true strength.
A dynamic woman of many talents, Sin shares her experience struggling with severe anxiety, divorce, body image and her growth in the world of powerlifting. A beloved friend of mine, I've always looked to Sin for honest conversation that is courageous and authentic. Her outlook on life has evolved through heartache, lessons learned, vulnerability & love. I, like some of you, can find many parallels in her path towards discovering who she is and what she believes in.
In this episode, Sin and I talk about how we met and how sometimes the powerlifting community can be a bit "incestuous". Listen as we go over:
Ok Cupid
Everyone dating everyone in Powerlifting
5 thing she needed in a relationship
Bodybuilding.com
Powerlifting not feminine??
Stop giving a shit what your body looks like
Earning her seat
Learning from heartache
sFeatured Guest/People Mentioned:
If you enjoy the show, please take a few minutes to Rate & Review us on iTunes. Your reviews help the podcast grow!
This episode is brought to you by Core Strength & Performance. Core's community is built on the journey. We understand that it takes more than a few days to reach your goals of building stronger relationships, stronger bodies, and stronger minds. Free Open Gym offered every Saturday from 9-11am for Powerlifting & Strength Sports. Visit www.Core256.com for more information or find us on Instagram at @CoreSandP and Facebook @CoreSandP
If you have any questions, use the hashtag #TheFutureIsFemalePowerlifting and shoot them my way on Instagram or email [email protected]
Thank you for tuning in and subscribing. I appreciate every one of you that takes the time to listen.