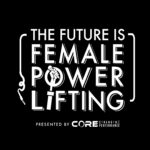 Within the powerlifting community, the name "CC" has become synonymous with greatness. Young, ambitious and strong as hell, Chakera "CC" Ingram brought the fire each meet, demolishing world record after world record with no end in sight. She stormed the powerlifting community with what seemed like an overnight success yet as you will soon find out, CC has been rising from the ash since childhood.
Not known to many is the struggles CC has endured throughout her life. We intimately discuss not only abuse at a young age, but infidelity and more recently, life-altering domestic violence. Optimistic and yet full of life, Chakera opens up on a level that is raw, inspiring and hopeful towards the future.
In this episode, CC and I find ourselves laughing through heart wrenching difficult stories. Listen as we go over:
Being true to yourself
Lifting beyond rage
Building her life back up
Steroids
Forgiveness and moving on
Laughing through it all
Featured Guest/People Mentioned:
If you enjoy the show, please take a few minutes to Rate & Review us on iTunes. Your reviews help the podcast grow!
This episode is brought to you by Core Strength & Performance. Core's community is built on the journey. We understand that it takes more than a few days to reach your goals of building stronger relationships, stronger bodies, and stronger minds. Free Open Gym offered every Saturday from 9-11am for Powerlifting & Strength Sports. Visit www.Core256.com for more information or find us on Instagram at @CoreSandP @futureisfemalepowerlifting and Facebook @CoreSandP
If you have any questions, use the hashtag #TheFutureIsFemalePowerlifting and shoot them my way on Instagram or email [email protected]
Thank you for tuning in and subscribing. I appreciate every one of you that takes the time to listen.