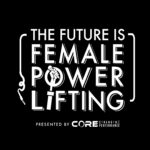 Discipline, focus, and strength. Three words that best describe Melissa Fulgencio's care for each of the clients she represents. Her passion to help small to mid-size businesses have lead her to start her own "client-focused" practice, Uplift Law. From So-Cal Powerlifting to OC Strength Club, Melissa has represented those who are truly looking for an attorney they can trust. "Legal Strength At Any Size" is more than a motto, it is Melissa's commitment to fearlessly fight for you on the legal platform.
Not only a powerhouse in litigation, but Melissa is also a MACHINE on the platform. Competing at the 52kg & 56kg weight class, she totals a phenomenal 804lbs and a 428 wilks. Nationally ranked in USPA & USAPL, Melissa also dives into what she is doing to gear up towards possibly her best competitive year ever.
In this episode, Melissa and I discuss how she went from a morbidly obese newly attorney to nationally ranked powerlifter. Listen as we go over:
The lesser known areas of litigation
Encouraging women to pursue law
How she changed her life and discovered powerlifting
Her passion for representing the "little guy"
"There's never a no, just not yet"
Featured Guest/People Mentioned:
If you enjoy the show, please take a few minutes to Rate & Review us on iTunes. Your reviews help the podcast grow!
This episode is brought to you by Core Strength & Performance. Core's community is built on the journey. We understand that it takes more than a few days to reach your goals of building stronger relationships, stronger bodies, and stronger minds. Free Open Gym offered every Saturday from 9-11am for Powerlifting & Strength Sports. Visit www.Core256.com for more information or find us on Instagram at @CoreSandP @futureisfemalepowerlifting and Facebook @CoreSandP
If you have any questions, use the hashtag #TheFutureIsFemalePowerlifting and shoot them my way on Instagram or email [email protected]
Thank you for tuning in and subscribing. I appreciate every one of you that takes the time to listen.