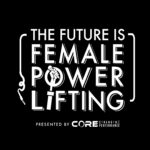 Laughter fills the air when you are within any vicinity to Carina Davis. Kind, down to earth and always with a smile, Carina brings an energy to the room that can only be described as magnetic. Though full of life with a fearlessness to progress, Carina began her fitness journey battling life-threatening viral meningitis. Surviving this, as you can imagine, changed the way Carina viewed life.
Longing to powerlift, Carina previously feared what many of us fear, singlets and weight classes. An area not often talked about yet so many women can relate to, Carina's new zest for life ultimately gave her the clarity to say goodbye to the scale and start loving the body she was born with. A theme synonyms with many women who embrace the SHW class, Carina's strength and confidence soon skyrocketed as her mindset shifted from "get skinny" to "get strong".
In this episode, Carina and I talk about her wonderful father and what his legacy means to her. Listen as we go over:
Accidents on the platform
Friendships through competition
Autoimmune disease
Coach Brandon Allen
Embracing her body
Featured Guest/People Mentioned:
If you enjoy the show, please take a few minutes to Rate & Review us on iTunes. Your reviews help the podcast grow!
This episode is brought to you by Core Strength & Performance. Core's community is built on the journey. We understand that it takes more than a few days to reach your goals of building stronger relationships, stronger bodies, and stronger minds. Free Open Gym offered every Saturday from 9-11am for Powerlifting & Strength Sports. Visit www.Core256.com for more information or find us on Instagram at @CoreSandP @futureisfemalepowerlifting and Facebook @CoreSandP
If you have any questions, use the hashtag #TheFutureIsFemalePowerlifting and shoot them my way on Instagram or email [email protected]
Thank you for tuning in and subscribing. I appreciate every one of you that takes the time to listen.