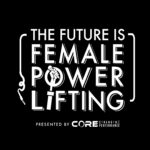 Stepping into gymnastics while barely learning her ABC's, Christina Myers has always known the disciplined environment of being an athlete. As a high-level competitor, Christina's life took an unexpected turn that closed one door, yet flew open another. This change ultimately led her down the path to the dark side we all love so much, powerlifting.
Now, many years later, Christina has taken on many hats as USAPL Alabama Meet Director, Strength Coach, Figure Pro, Model & Gymnastics coach. Ambitious, driven and paving her way so ferociously, Christina is a quiet storm whose demeanor is chill, yet so powerful.
In this episode, Christina and I talk about how she fell in love with the sport and how she landed on the cover of a Birmingham magazine. Listen as we go over:
Holding a meet for the first time
Seminars for the new lifter
Transitioning from gymnastics to track
Coaching
Birmingham magazine spread
Featured Guest/People Mentioned:
If you enjoy the show, please take a few minutes to Rate & Review us on iTunes. Your reviews help the podcast grow!
This episode is brought to you by Core Strength & Performance. Core's community is built on the journey. We understand that it takes more than a few days to reach your goals of building stronger relationships, stronger bodies, and stronger minds. Free Open Gym offered every Saturday from 9-11am for Powerlifting & Strength Sports. Visit www.Core256.com for more information or find us on Instagram at @CoreSandP @futureisfemalepowerlifting and Facebook @CoreSandP
If you have any questions, use the hashtag #TheFutureIsFemalePowerlifting and shoot them my way on Instagram or email [email protected]
Thank you for tuning in and subscribing. I appreciate every one of you that takes the time to listen.