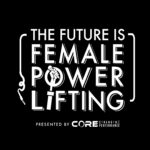 Amidst the recent chatter circulating the fitness industry, one strong woman is steadfast on breaking her silence. Chilasa King, powerlifter and former longtime girlfriend to Larry Wheels came forward with news that shocked many, but not one.
Recounting the years that lead to the night she publicly shared, Chilasa opens up about why she feels self-love would have armed her with the confidence needed to set boundaries for a healthy relationship. Why that night was a culmination of events that ended tragically and though she felt the signs of isolation in herself long before, it regrettably took much longer to know the results of it.
In this exclusive interview, Chilasa discusses why she chose to step forward, what happened after that night and the powerful woman she is learning to love more everyday. Listen as we go over:
Domestic abuse
Self-love and self-worth
Seeing the signs
Why leaving is complicated
Who Chilasa really is
Focusing back on powerlifting
Featured Guest/People Mentioned:
If you enjoy the show, please take a few minutes to Rate & Review us on iTunes. Your reviews help the podcast grow!
This episode is brought to you by Core Strength & Performance. Core's community is built on the journey. We understand that it takes more than a few days to reach your goals of building stronger relationships, stronger bodies, and stronger minds. Visit www.Core256.com for more information or find us on Instagram at @CoreSandP @futureisfemalepowerlifting and Facebook @CoreSandP
Want to support the show? Pick some apparel here! Snap a pic and tag us in it, we'll feature you on our social media channels!
Thank you for tuning in and subscribing. I appreciate every one of you that takes the time to listen.