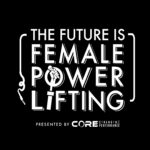 Elite Powerlifting Vegetarian is three words that usually don't go together, but Ashley Contorno makes it happen seamlessly. As a matter of fact, let's add Doctor of Physical Therapy and owner of South Bay Strength Co….and things just got more unbelievable.
With an energy that is contagious, Ashley seems to challenge many stereotypes head-on. She defies not only how society thinks a woman of physical therapy "should" be training, but also a vegetarian. Living her life plant-based for the better part of a decade, Ashley shares how she eats to perform at an elite level as well as staying jacked year around.
In this episode, Ashely discusses what motivated her and her husband to open their gym. Listen as we go over:
Negative sides of soy-based vegetarian products
Cutting for a weight class
Starting a business
Physical therapy for Powerlifters
Eating mostly plant-based as a powerlifter
Featured Guest/People Mentioned:
If you enjoy the show, please take a few minutes to Rate & Review us on iTunes. Your reviews help the podcast grow!
This episode is brought to you by Core Strength & Performance. Core's community is built on the journey. We understand that it takes more than a few days to reach your goals of building stronger relationships, stronger bodies, and stronger minds. Free Open Gym offered every Saturday from 9-11am for Powerlifting & Strength Sports. Visit www.Core256.com for more information or find us on Instagram at @CoreSandP @futureisfemalepowerlifting and Facebook @CoreSandP
If you have any questions, use the hashtag #TheFutureIsFemalePowerlifting and shoot them my way on Instagram or email [email protected]
Thank you for tuning in and subscribing. I appreciate every one of you that takes the time to listen.