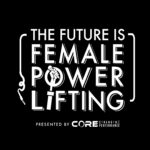 The magical space between stimulus and response is the ever-powerful decision of choice. The response we choose can either bring us growth & freedom, or heartache & regret. As the American Psychologist William James once said "A man can alter his life by altering his thinking"…we too can use our thoughts to take hold of the power over our lives.
As an accomplished writer, coach and goth aficionado, Swede Burns has never been one to shy from what he wants to say. Better known as 2016 Powerlifting Coach of the Year & creator of the 5th Set Powerlifting Methodology, Swede has more recently ventured into the world of human behavior & psychology. Integrating science, theory and his own experiences, Swede dives deep into what makes people tick and how he is learning to use this knowledge to improve his well-being and self-development.
In this interview, Swede and I talk about Supernormal Stimuli and how it relates to modern-day life. Listen as we go over:
Fake accounts on IG, where is that person coming from?
Pursuing an undergrad for clinical psychology
"Clues About Ghosts" poem book
How to (and NOT to) communicate with your significant other
The detriment of discussing the negative sides of your relationship with the opposite sex
Platos Cave: ignorance about the true nature of reality
Polyamorous relationships
Featured Guest/People Mentioned:
If you enjoy the show, please take a few minutes to Rate & Review us on iTunes. Your reviews help the podcast grow!
Want to support the show? Pick some apparel here! Snap a pic and tag us in it, we'll feature you on our social media channels!
This episode is brought to you by Core Strength & Performance. Core's community is built on the journey. We understand that it takes more than a few days to reach your goals of building stronger relationships, stronger bodies, and stronger minds. Visit www.Core256.com for more information or find us on Instagram at @CoreSandP @futureisfemalepowerlifting and Facebook @CoreSandP
Thank you for tuning in and subscribing. I appreciate every one of you that takes the time to listen.