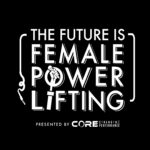 Uniting a world of strong women takes more than one person, it takes a sisterhood. Understanding her role in this unity of women, Frances Manias fulfilled her calling towards gathering strong like-minded women from around the world.
Accomplished, passionate and driven to encourage women towards the bar, Frances joined forces with two of the top lifters in the world, Kimberly Walford and Jennifer Thompson, to help grow Iron Sisters™ in the United States. Together they hold one of the most comprehensive powerlifting seminars, Iron Sisters™ Training Camp.
In this interview, Frances and I talk about how it all began. Listen as we go over:
Growing Iron Sisters™ in the USA
Bodybuilding transition to powerlifting
How to gain to the most out of the least
Speak up and speak out. You are not alone
Focusing on performance
Featured Guest/People Mentioned:
If you enjoy the show, please take a few minutes to Rate & Review us on iTunes. Your reviews help the podcast grow!
Want to support the show? Pick some apparel here! Snap a pic and tag us in it, we'll feature you on our social media channels!
This episode is brought to you by Core Strength & Performance. Core's community is built on the journey. We understand that it takes more than a few days to reach your goals of building stronger relationships, stronger bodies, and stronger minds. Visit www.Core256.com for more information or find us on Instagram at @CoreSandP @futureisfemalepowerlifting and Facebook @CoreSandP
Thank you for tuning in and subscribing. I appreciate every one of you that takes the time to listen.