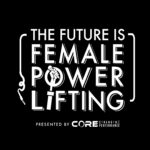 Like so many of us, our lives pivot in ways we would have never predicted. No prepares you for difficult roads you'll inevitably run into or the best way to deal with those adversities as they come up. Life is complicated and when that involves marriage and children, things become even harder to understand.
Chari Hensler, co-owner of Garage Gym Powerlifting and Muscle & Mirth, shares her story of self-discovery where she is learning to understand & communicate her emotions. She candidly opens up on her previous struggles of being a young wife & mother and how looking within ultimately guided her towards more empathy and understanding.
In this interview, Chari and discuss how she fell in love with powerlifting after Zumba. Listen as we go over:
Overtraining cardio mindset
Growing from being passive-aggressive
Learning to communicate emotions
"It's Just My Nature" book
Balancing being a mother
Featured Guest/People Mentioned:
If you enjoy the show, please take a few minutes to Rate & Review us on iTunes. Your reviews help the podcast grow!
Want to support the show? Pick some apparel here! Snap a pic and tag us in it, we'll feature you on our social media channels!
This episode is brought to you by Core Strength & Performance. Core's community is built on the journey. We understand that it takes more than a few days to reach your goals of building stronger relationships, stronger bodies, and stronger minds. Visit www.Core256.com for more information or find us on Instagram at @CoreSandP @futureisfemalepowerlifting and Facebook @CoreSandP
Thank you for tuning in and subscribing. I appreciate every one of you that takes the time to listen.