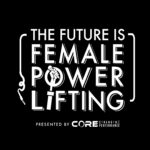 Prior to her life in iron, Shawna Mendelson stemmed from an unlikely background, fashion design. While working in NY's "Garment District" designing and selling textiles for women's wear, she finished her degree in Fashion Merchandising and Marketing. Soon after though, Shawna's life would be forever changed by bench press meet her brother decided to enter…
Realizing her strength and love for powerlifting, Shawna moved on to open her own strength gym in 2003, Blue Collar Barbell. Looking to master her skills as a coach, Shawna continued to be a certified strength and conditioning specialist (CSCS) and receive her Masters in Kinesiology. An Elite powerlifter, Highland Games competitor as well as NPC bodybuilder, Shawna's drive towards excellence is truly inspiring.
In this episode, Shawna and I talk about how it all started and hilarious stories in the process. Listen as we go over:
Brother Scot introducing her into powerlifting
Difficulties and triumphs opening her own gym
Wanting to be the best coach
Being a female coach in a male-dominated sport
Balancing training and personal life
How she trained for WPO 2019
Featured Guest/People Mentioned:
If you enjoy the show, please take a few minutes to Rate & Review us on iTunes. Your reviews help the podcast grow!
Want to support the show? Pick some apparel here! Snap a pic and tag us in it, we'll feature you on our social media channels!
This episode is brought to you by Core Strength & Performance. Core's community is built on the journey. We understand that it takes more than a few days to reach your goals of building stronger relationships, stronger bodies, and stronger minds. Visit www.Core256.com for Online or In-Person Training, or find us on Instagram at @CoreSandP @futureisfemalepowerlifting and Facebook @CoreSandP.