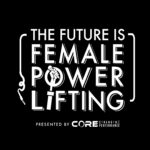 Young, shy and a self-proclaimed chubby kid, Coach Trevor Jaffe found strength & confidence in the gym at an early age. Encouraged by his noticeable strength increases, Trevor decided to pick up a copy of Powerlifting USA and contrary to what you might think, felt defeated. Unaware of the differences of geared versus raw lifting, Trevor instead ventured into the competitive world of Strongman and Weight liting, all the while keeping a passion for the sport of powerlifting.
As you hear about his journey over that last 25 years, it's no wonder why he is regarded as one of the most well-respected powerlifting coaches out there.
Trevor's life has taken many different directions however helping others through coaching has always been a part of him. Amongst other things, his experience in various competitive sports has allowed him to not take any biases towards one style of training or exercise. And his many successful athletes, such as Stacy "Bama" Burr and Jenn Rostinger, have reaped the rewards because of it.
In this episode, Trevor and talk about how he got Rhabdo going a little too crazy competing. Listen as we go over:
Growing up as a chubby, shy kid gaining confidence in the gym
How weight lifting & strongman helped his powerlifting
Stacy Burr's training leading up to the World Record
Answering questions from our "Golden Mic" post:

What are the biggest mistakes beginners make?
Who do you look up to in the powerlifting community?
Are weak side raises related to a bad bench?

What do you think was special about Stacy?
Do you think anyone will beat Stacy?
Do you think gyms will be bombarded after the pandemic?
What are some reasons you wouldn't accept a client?
Featured Guest/People Mentioned:
If you enjoy the show, please take a few minutes to Rate & Review us on iTunes. Your reviews help the podcast grow!
Want to support the show? Pick some apparel here! Snap a pic and tag us in it, we'll feature you on our social media channels!
This episode is brought to you by Core Strength & Performance. Core's community is built on the journey. We understand that it takes more than a few days to reach your goals of building stronger relationships, stronger bodies, and stronger minds. Visit www.Core256.com for Online or In-Person Training, or find us on Instagram at @CoreSandP @futureisfemalepowerlifting and Facebook @CoreSandP.