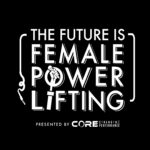 When the reputable coaching staff at "The Strength Guys" decided to expand and open "The Strength Gals", Alyssa Hartman & Vanessa Gale where the 2 selected, amongst dozens who applied. Here's why.
As the Athlete Representative for USA Powerlifting, Vanessa has been coaching, volunteering, and assisting in the world of powerlifting for over a decade. She is not only a trained dancer, an elite powerlifter but a Doctor of Chiropractic and is the owner of Beyond Chiropractic in Marietta, Georgia. Her love, respect, and knowledge for the human body give her a depth of skill in movement/biomechanical analysis, which allows her to help athletes achieve their potential on and off the platform. 
Powerlifting has been a part of Alyssa's life since joining the powerlifting team in high school. Since 1998, she has won 10 National Championship titles from High School, Junior, Collegiate, and Open Championships, along with breaking several National and American Records in several weight classes. Eight different weight classes in fact since she started – from 97lbs up to 158lbs.  All the while still coaching & developing lifters to become world champ athletes.
In this episode, listen as we go over:
Their journey in powerlifting
What makes "Strength Gals" coaching different?
Lifter expectations
What to look for when choosing a coach
How to pick meet openers
What you should be doing after the meet
Featured Guest/People Mentioned:
If you enjoy the show, please take a few minutes to Rate & Review us on iTunes. Your reviews help the podcast grow!
Want to support the show? Pick some apparel here! Snap a pic and tag us in it, we'll feature you on our social media channels!
This episode is brought to you by Core Strength & Performance. Core's community is built on the journey. We understand that it takes more than a few days to reach your goals of building stronger relationships, stronger bodies, and stronger minds. Visit www.Core256.com for Online or In-Person Training, or find us on Instagram at @CoreSandP @futureisfemalepowerlifting and Facebook @CoreSandP.