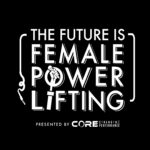 It took Anne Sheehan 16 years to achieve her International Federation of Bodybuilding (IFBB) Pro card, but just a moment to realize the potential sobriety could bring her.
Like many families who are ambivalent towards drinking, Anne was introduced to alcohol at a young age. As such, much of her life weight training went hand-in-hand with heavy drinking.
Growing up with big brothers who trained, Anne was no stranger to the iron. She watched from afar knowing she was never allowed in their weight room. However, at the young age of 9, a chance encounter with a female bodybuilder sparked the possibility that she too, a female, could be as strong as her brothers.
Anne's journey is filled with immense difficulty, brutal honesty, and triumphant victory. Over 4 years sober, she shares how hitting rock bottom was the only way she would climb out of the darkness and live the life where she was truly free.
In this episode, listen as we go over:
Her encounter with a female bodybuilder and how that changed everything
How her physique looked drinking compared to being sober
Waking up in a jail cell
Visiting the 12 steps daily
Dave Tate trying to break her off training but not succeeding
How powerlifting "just fit"
Featured Guest/People Mentioned:
If you enjoy the show, please take a few minutes to Rate & Review us on iTunes. Your reviews help the podcast grow!
Want to support the show? Pick some apparel here! Snap a pic and tag us in it, we'll feature you on our social media channels!
This episode is brought to you by Core Strength & Performance. Core's community is built on the journey. We understand that it takes more than a few days to reach your goals of building stronger relationships, stronger bodies, and stronger minds. Visit www.Core256.com for Online or In-Person Training, or find us on Instagram at @CoreSandP @futureisfemalepowerlifting and Facebook @CoreSandP.