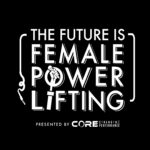 Like many of us, powerlifting came at a time when we were rebuilding who we were as a woman. Focusing on a skill that challenges & tests what your body can achieve is exciting. 3 years later, 15 meets deep (including a highly coveted Arnold) and a 463 WILKS, I'd say Kelley Spohrer has taken that challenge and ran with it.
Kelley's powerlifting journey is one of great triumph laced with so many lessons. Like many mothers, balancing career & motherhood without mommy guilt can be difficult. One that, as we both discuss, may never really be "balanced".
In this episode, listen as we go over:
Feeling isolated in her area as a female powerlifter
Competing at the Arnold and having "imposture syndrome"
Balancing motherhood
Post-meet Blues
The joy of participating in a "Relentless" meet
Featured Guest/People Mentioned:
If you enjoy the show, please take a few minutes to Rate & Review us on iTunes. Your reviews help the podcast grow!
Want to support the show? Pick some apparel here! Snap a pic and tag us in it, we'll feature you on our social media channels!
This episode is brought to you by Core Strength & Performance. Core's community is built on the journey. We understand that it takes more than a few days to reach your goals of building stronger relationships, stronger bodies, and stronger minds. Visit www.Core256.com for Online or In-Person Training, or find us on Instagram at @CoreSandP @futureisfemalepowerlifting and Facebook @CoreSandP.