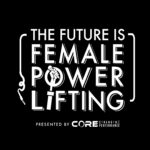 I was honored to once again have Swede Burns & Sin Leung for this awesome, comprehensive breakdown of the "5th Set" principles as a system not only for powerlifting training but as management for just about anything.
Swede's powerlifting program, "5th Set", is regarded as one of the best systems for powerlifting & competition. If you are unfamiliar, the program is a different way of training with a new perspective on progress, efficiency, and intent. As 5th Set focuses on longevity & lifting as a career, Swede discusses how it can be adapted as a management system in a professional environment.
You'll hear from Sin, a highly successful New York City product designer and Elite powerlifter, and how she has implemented 5th set to her professional team setting. How she prioritizes tasks while allowing herself and her team "deloads" to avoid burnout and maximize efficiency.
In this episode, listen as we go over:
How Sin almost gave up powerlifting before training with Swede and adding +300lbs
What is 5th Set for Powerlifting?
What do most powerlifters have in common?
Sin & Swedes quarantine training
Soaking wood for weights?
5th Set Evolution on paperback
Featured Guest/People Mentioned:
If you enjoy the show, please take a few minutes to Rate & Review us on iTunes. Your reviews help the podcast grow!
Want to support the show? Pick some apparel here! Snap a pic and tag us in it, we'll feature you on our social media channels!
This episode is brought to you by Core Strength & Performance. Core's community is built on the journey. We understand that it takes more than a few days to reach your goals of building stronger relationships, stronger bodies, and stronger minds. Visit www.Core256.com for Online or In-Person Training, or find us on Instagram at @CoreSandP @futureisfemalepowerlifting and Facebook @CoreSandP.