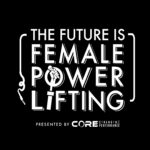 When you hear that Dave Tate, Elite FTS founder and powerlifter of almost 40 years sets a 90lbs squat PR, you listen. When you watch people immediately perform stronger right before your eyes, you realize you need to know the hell is going on.
It's not voodoo or black magic, though it appears that way. It's called Reflexive Performance Reset (RPR) and it's what performing optimally can look like. From Celebrity Trainer Jen Widerstrom to Powerlifting Legend Ed Cohen, those who have experienced the "Wake Up Drills" can tell you that they just feel, well, stronger.
Join me as we journey through world champion powerlifter JL Holdsworth's experience upon discovering this method and his subsequent co-founding of RPR. Though there is science behind what is happening, JL breaks down how just "breathing & rubbing specific areas" is all you need to know to change your performance right now.
In this episode, JL speaks about how one unassuming weekend changed the course of his life. Listen as we go over:
Meeting some of the most well-known coaches before they were known
Moving to Ohio to train at Westside Barbell
His career-changing injury and how that lead to big change
Discovering "Be Activated"
What is RPR and how do you do it
How do you know if you are doing it right?
RPR individual course that can be done from home
Being a more present father
Featured Guest/People Mentioned:
If you enjoy the show, please take a few minutes to Rate & Review us on iTunes. Your reviews help the podcast grow!
Want to support the show? Pick some apparel here! Snap a pic and tag us in it, we'll feature you on our social media channels!
This episode is brought to you by Core Strength & Performance. Core's community is built on the journey. We understand that it takes more than a few days to reach your goals of building stronger relationships, stronger bodies, and stronger minds. Visit www.Core256.com for Online or In-Person Training, or find us on Instagram at @CoreSandP @futureisfemalepowerlifting and Facebook @CoreSandP.