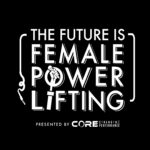 "Wow I just threw up in my mouth a little", "It's a shame what that physique does to the boobs" and the ever-popular, "You look like a man". These are just a few of the many unsolicited comments made towards females in athletics. Strangers who feel compelled to attack and verbally abuse women based on how they look or how attractive they ought to be.
One woman decided the absurdity of these statements should be highlighted in their misogynistic glory for all to gander. That woman is 2019 Strongest Woman In The World, Jessica Fithen.
@you.look.like.a.man Instagram page was created in response to the outrageous, negative social media comments made to women in athletics. Jessica, the creator of the page, eloquently pairs these comments with nature backgrounds to highlight the absurdity of the comments. Since its inception in 2109, the page has steadily increased its following to an astounding 67,000 followers, calling attention to the reality that many female athletes share this awful experience.
In this episode, Jessica and I discuss how the page gives women a voice when comments are made. Listen as we go over:
Her journey from Zumba to The Worlds Strongest Woman
How YLLAM page started
Should we fight back or block and remove the comment?
Why her personal pages were deactivated and her feelings about that
Why telling women to grow "thick skin" or "ignore them" only isolates the victim
What are Gary's and Garyanna's?
How should women address someone making these comments to them?
Questions asked for Jessica on our Instagram page
Featured Guest/People Mentioned:
If you enjoy the show, please take a few minutes to Rate & Review us on iTunes. Your reviews help the podcast grow!
Want to support the show? Pick some apparel here! Snap a pic and tag us in it, we'll feature you on our social media channels!
This episode is brought to you by Core Strength & Performance. Core's community is built on the journey. We understand that it takes more than a few days to reach your goals of building stronger relationships, stronger bodies, and stronger minds. Visit www.Core256.com for Online or In-Person Training, or find us on Instagram at @CoreSandP @futureisfemalepowerlifting and Facebook @CoreSandP.