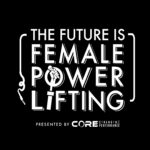 I do a lot. I'm a wife, mom of 3, strength gym owner, podcaster, powerlifting judge, coach & meet director. I probably juggle at least 5 of those hats daily. So when Dr. Vanessa Gale and I were discussing what she does to help women who like to do it all live more mentally, physically, and emotionally stable, I knew I had to bring her on.
Holistic Alignment Strategy was born out of Dr. Vanessa's own struggles trying to balance it all. Rather than ignore, disconnect, or push through, she came to the realization that none of this was helping her become a better person. Rather, it was burning her out. Through this process she developed, Dr. Vanessa is now truly able to make an impact with her family and community with ease and flow. Today, she's sharing parts of that with us.
In this episode, Vanessa discusses what are some signs you may need to reconnect with your why. Listen as we go over:
How do most women survive a busy schedule
How disconnecting to get things done is harmful
Being present rather than being there
P.A.I.N, Pay Attention Inside Now. What does this mean?
How breathing plays a part in realizing the areas of growth
What does Dr. Vanessa's approach look like and who is it for
Featured Guest/People Mentioned:
LISTEN HERE on all major podcasts!
If you enjoy the show, please take a few minutes to Rate & Review us on iTunes. Your reviews help the podcast grow!
Want to support the show? Pick some apparel here! Snap a pic and tag us in it, we'll feature you on our social media channels!
This episode is brought to you by Core Strength & Performance. Core's community is built on the journey. We understand that it takes more than a few days to reach your goals of building stronger relationships, stronger bodies, and stronger minds. Visit www.Core256.com for Online or In-Person Training, or find us on Instagram at @CoreSandP @futureisfemalepowerlifting and Facebook @CoreSandP.