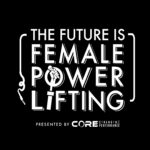 Joining me again for another knowledge bomb episode is Dr. Vanessa Gale, The Strength Gals powerlifting coach and developer of the Holistic Alignment Strategy. Today we explore the mental and physical advantages of powerlifting as well as the warning signs that you may be too critical towards yourself.
In this episode, Vanessa discusses why having a perspective shift can help connect us to what is important to us in powerlifting. Listen as we go over:
Mental physical benefits of powerlifting. We get nerdy 😂
Observing vs. Judging: winning the process versus the destination
Attachments to outcomes and why they could be doing you a disservice
Signs you might be judging yourself too critically
How we can change our self-judgment to benefit us rather than hurt us
"Powerlifting is something I do, not who I am:" What does this mean?
Remembering you are a SOUL, not a ROLE. How does this look like for you?

Featured Guest/People Mentioned:
LISTEN HERE on all major podcasts!
If you enjoy the show, please take a few minutes to Rate & Review us on iTunes. Your reviews help the podcast grow!
Want to support the show? Pick some apparel here! Snap a pic and tag us in it, we'll feature you on our social media channels!
This episode is brought to you by Core Strength & Performance. Core's community is built on the journey. We understand that it takes more than a few days to reach your goals of building stronger relationships, stronger bodies, and stronger minds. Visit www.Core256.com for Online or In-Person Training, or find us on Instagram at @CoreSandP @futureisfemalepowerlifting and Facebook @CoreSandP.