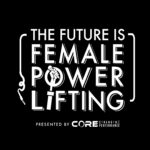 Not sure how to prepare for your weigh-ins? We've got you covered! Today we cover the Top 7 Mistakes made at weigh-ins and hopefully, you can be a bit more prepared for your next meet.
Though this episode will cover mainly a USPA weigh-in, many of these areas cross over to other federations and will be valuable to hear.
In this episode, we cover some unlikely areas people make mistakes. Listen as we go over:
3:37: Not Showing up with your gear
5:13: Not checking if your gear is on the current approved list
9:54: Not purchasing a membership
10:52: Not having opening attempts, or not having them in kilos
13:56: Not filling out COVID waiver
15:00: Wearing correct gear for rack height checks
16:56: Setting up for bench with butt up (not a weigh-in mistake, but wanted to cover the importance)
Featured Guest/People Mentioned:
LISTEN HERE on all major podcasts!
If you enjoy the show, please take a few minutes to Rate & Review us on iTunes. Your reviews help the podcast grow!
Want to support the show? Pick some apparel here! Snap a pic and tag us in it, we'll feature you on our social media channels!
This episode is brought to you by Core Strength & Performance. Core's community is built on the journey. We understand that it takes more than a few days to reach your goals of building stronger relationships, stronger bodies, and stronger minds. Visit www.Core256.com for Online or In-Person Training, or find us on Instagram at @CoreSandP @futureisfemalepowerlifting and Facebook @CoreSandP.