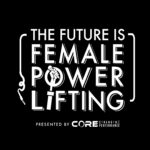 Doctor of Physical Therapy, small business owner, apparel designer, strongwoman & powerlifting competitor. Marcia Darbouze has worn more hats in the last 10 years than most but none has pivoted her life more than the hat she never wanted, Auto Immune Disease.
Marcia takes me through her difficult times realizing when her body was not feeling or acting the way it should. How that path towards discovering her illness is still filled with many questions, and little answers.
Though the painful disease physically challengers her daily, it has not stopped her from pursuing what really fires her up, training strongwoman and powerlifting. Her lighthearted attitude and simple, yet inspiring approach towards trucking on reminds us that life is what you make of it, and it is up to us to make the best of it.
In this episode, Marcia and I laugh about people googling symptoms trying to self diagnose before coming to see her. Listen as we go over:
Her brother and family fitness push
How she got into training
Living with an Autoimmune Disease
Bracing as it relates to physical therapy
Pull For Pride
Quad Squad Shop
Bodybuilding.com
Featured Guest/People Mentioned:
If you enjoy the show, please take a few minutes to Rate & Review us on iTunes. Your reviews help the podcast grow!
This episode is brought to you by Core Strength & Performance. Core's community is built on the journey. We understand that it takes more than a few days to reach your goals of building stronger relationships, stronger bodies, and stronger minds. Free Open Gym offered every Saturday from 9-11am for Powerlifting & Strength Sports. Visit www.Core256.com for more information or find us on Instagram at @CoreSandP and Facebook @CoreSandP
If you have any questions, use the hashtag #TheFutureIsFemalePowerlifting and shoot them my way on Instagram or email [email protected]
Thank you for tuning in and subscribing. I appreciate every one of you that takes the time to listen.