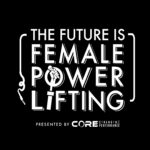 From a very young age, Gaby can remember how her weight affected her life. As her family grew concerned for her health, Gaby started to work towards losing weight with a "professional". Unfortunately common, some well-intended trainers lack knowledge & experience to guide people in a sustainable balanced manner. Gaby was coached to eat extremely low & limited calorically while working out for hours to burn calories. As you can imagine, this caused 15-year-old Gaby to develop eating disorders in order to manage her weight loss and weight gain that would inevitably happen when asked to eat only cucumbers, pineapple, tuna, and eggs.
Gaby's story is a powerful one and one many people can relate to. Personal weight struggles have to lead her to be a nutritionist so that she can help other girls and women like herself. Powerlifting allowed her to view her body as more than a good physique, but a body that could be powerful & strong. Her passion is creating content that isn't just the typical "selfie" message rather curating thoughtful, educational posts that help women see a different perspective on fitness and nutrition. One that isn't solely focused on quick weight loss, rather on sustainability and well-being.
In this episode, Gaby speaks about growing up in Venezuela and how different it was when she moved to the US. Listen as we go over:
Heidi & Gaby's friend eating a raw onion during COVID
Offering more than just a selfie for posts
The private FB page titled "Strong Women Lift Each Other Up". Check it out!
The cucumber diet and how that lead to eating disorders
Moving from New York to San Francisco
Why human connection is so important
Tinder, where the magic happens
Training through grief
Not being prepared for her first meet and the lessons from that
Fainting at her first USPA meet. Don't make your belt too tight!
Featured Guest/People Mentioned:
LISTEN HERE on all major podcasts!
If you enjoy the show, please take a few minutes to Rate & Review us on iTunes. Your reviews help the podcast grow!
Want to support the show? Pick some apparel here! Snap a pic and tag us in it, we'll feature you on our social media channels!
This episode is brought to you by Core Strength & Performance. Core's community is built on the journey. We understand that it takes more than a few days to reach your goals of building stronger relationships, stronger bodies, and stronger minds. Visit www.Core256.com for Online or In-Person Training, or find us on Instagram at @CoreSandP @futureisfemalepowerlifting and Facebook @CoreSandP.

Podcast Episode Details