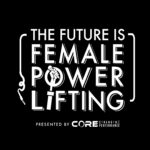 Figuring out your nutrition can sometimes be daunting. Information changes, "new" diets pop-up, and we find ourselves thinking, what is the best way to take care of my nutrition?
As nutrition coaches, we've had to filter through some bs and myths over the years. We do this in order to give our clients information that they can use that is not harmful or just a waste of money. Today, we hope you can walk away with a little more knowledge to help you feel confident with your nutrition choices.
In this episode, Deven and which diet is right for you. Listen as we go over:
Eating your food vs drinking your food
Are carbs necessary?
Which supplements do you need and which are a waste of your money
Is cutting while building muscle possible
Which diet is the best
Featured Guest/People Mentioned:
Deven Dehnel @devenious_and_kaka_food
Core Strength & Performance @coresandp
LISTEN HERE on all major podcasts!
If you enjoy the show, please take a few minutes to Rate & Review us on iTunes. Your reviews help the podcast grow!
Want to support the show? Pick some apparel here! Snap a pic and tag us in it, we'll feature you on our social media channels!
This episode is brought to you by Core Strength & Performance. Core's community is built on the journey. We understand that it takes more than a few days to reach your goals of building stronger relationships, stronger bodies, and stronger minds. Visit www.Core256.com for Online or In-Person Training, or find us on Instagram at @CoreSandP @futureisfemalepowerlifting and Facebook @CoreSandP.