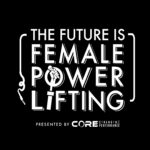 There is one question I am consistently asked as a coach, "Is peeing during my lift normal?". Today we're going to clarify just that.
I am joined by the fabulous Dr. Brianna Durand who is not only a Physical Therapist who specializes in treating orthopedic and pelvic floor conditions but is also a competitive powerlifter with an 870 total in the 165 class.
Her practice, Empower Physiotherapy, is a woman and queer-owned small business in Seattle, Washington. Her practice caters to strength athletes and those in the LGBTQ+ population. Dr. Durand is passionate about destigmatizing and spreading awareness about incontinence on the platform.
In this episode, Dr. Durand and I chat about what is normal and was is not when it comes to incontinence. Listen as we go over:
Why are women more prone to peeing than men?
What is a sign for concern?
How can we improve the incontinence?
When to seek a professional
What does therapy for pelvic floor look like?
Featured Guest/People/Info Mentioned:
Dr. Brianna Durand @dr.bridurand.pt
Dr. Durands Practice @empower.physio
Tasha Whelan @ironwolf03
LISTEN HERE on all major podcasts!
If you enjoy the show, please take a few minutes to Rate & Review us on iTunes. Your reviews help the podcast grow!
Want to support the show? Pick some apparel here! Snap a pic and tag us in it, we'll feature you on our social media channels!
This episode is brought to you by Core Strength & Performance. Core's community is built on the journey. We understand that it takes more than a few days to reach your goals of building stronger relationships, stronger bodies, and stronger minds. Visit www.Core256.com for Online or In-Person Training, or find us on Instagram at @CoreSandP @futureisfemalepowerlifting and Facebook @CoreSandP.