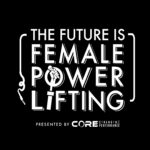 Fat, Black, Hawaiian, Activist, and Licensed Master Social Worker advocating for social justice for children & marginalized communities.
Kanoelani Patterson is not quite about who she is and what she stands for.
In a time when the standard of health & fitness are still surrounded by ideals of becoming smaller, Kanoelani claps back. As a woman who struggled with accepting her body at all its sizes, and in turn, leading her down a dark mental health path, Kanoelani had enough.
As you'll hear in this episode, Kanoelani talks about the road to loving our body is never done. As our body changes, so must our love & acceptance of it. This is her journey of how powerlifting has helped her accept how amazing her body could be and how it has made her be a better therapist for the children she works with.
In this episode, Kanoelani and I talk about being active without intential weight loss. Listen as we go over:
Representation matters, especially when dealing with margenalized communites
Eating disorder and dieting
Pushing back on unrealistic ideals of body shape
How her journey has made her a better advocate for the children she works with
Her first powerlifitng meet
Featured Guest/People/Info Mentioned:
Kanoelani Patterson @thepowerliftingsocialworker
Tiana Nichole @tnichole_83
LISTEN HERE on all major podcasts!
If you enjoy the show, please take a few minutes to Rate & Review us on iTunes. Your reviews help the podcast grow!
Want to support the show? Pick some apparel here! Snap a pic and tag us in it, we'll feature you on our social media channels!
This episode is brought to you by Core Strength & Performance. Core's community is built on the journey. We understand that it takes more than a few days to reach your goals of building stronger relationships, stronger bodies, and stronger minds. Visit www.Core256.com for Online or In-Person Training, or find us on Instagram at @CoreSandP @futureisfemalepowerlifting and Facebook @CoreSandP.