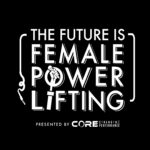 "I overheard them saying, 'Women can't even meet the physical standards to go to Ranger school'. That rubbed me the wrong way because I didn't like being told I couldn't do something because I'm a woman."
That would mark the beginning of history in the making for First Lieutenant Emily Lilly who became the first female National Guard soldier to graduate from one of the most challenging military schools in the world, The United States Army Ranger School.
To put into perspective, the US Army's Ranger School has a 67 percent failure rate. It is renowned as one of the toughest training courses a Soldier can experience. The 62-day course includes three phases that test a Soldier's combat arms-related skills and pushes their limits – both physically and mentally.
This is Emily's inspiring story of how a 38-year-old single mother beat the odds to chase her dream, and how she became a world-record-holding master's powerlifter along the way.
In this episode, Emily and I talk about competing together at IPL north Americas. Listen as we go over:
Being in retail for 10 years prior to the National guard
Her training to qualify for Ranger School (spolier, she accidnetally ran a Boston Marathon qulifying time of 3:32)
What the first day of Ranger school was like and how many people dropped out
How powerlifting improved her strength as a soldier
Balancing being a mother through this all
Featured Guest/People/Info Mentioned:
Emily Lilly @emilyc.walker
United States Powerlifting Association @uspapower
LISTEN HERE on all major podcasts!
If you enjoy the show, please take a few minutes to Rate & Review us on iTunes. Your reviews help the podcast grow!
Want to support the show? Pick some apparel here! Snap a pic and tag us in it, we'll feature you on our social media channels!
This episode is brought to you by Core Strength & Performance. Core's community is built on the journey. We understand that it takes more than a few days to reach your goals of building stronger relationships, stronger bodies, and stronger minds. Visit www.Core256.com for Online or In-Person Training, or find us on Instagram at @CoreSandP @futureisfemalepowerlifting and Facebook @CoreSandP.