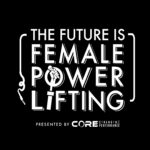 As someone who started training "late" in her mid 40's, Linda Franklin sure has made a dent in the strength world. Initially starting with CrossFit, she cleaned her way up to a top 40 ranking nationwide in her age group. After a few injuries and surgeries, her coach suggested trying powerlifting as a way to stay challenged. Fast forward to today, she is the number 1 ranked 165lbs lifter in the Masters 65-69 age division, all while managing being a type 1 diabetic for over 40 years.
In this episode, Linda and I talk about her the difficulties her diabetes has created for her ligaments and tendons. Listen as we go over:
How being a soccer mom lead her to play
How she deals with thickening on tendons because of diabetes
Biggest benefits from switching from Crossfit to powerlifting
How building muscle helps mange her disease
Featured Guest/People/Info Mentioned:
Linda Franklin @56franki
Rodney Miller @strongliketroll
LISTEN HERE on all major podcasts!
If you enjoy the show, please take a few minutes to Rate & Review us on iTunes. Your reviews help the podcast grow!
Want to support the show? Pick some apparel here! Snap a pic and tag us in it, we'll feature you on our social media channels!
This episode is brought to you by Core Strength & Performance. Core's community is built on the journey. We understand that it takes more than a few days to reach your goals of building stronger relationships, stronger bodies, and stronger minds. Visit www.Core256.com for Online or In-Person Training, or find us on Instagram at @CoreSandP @futureisfemalepowerlifting and Facebook @CoreSandP.