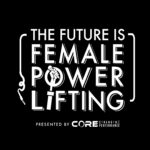 Over the years I have gone back and forth squatting with flats or lifters. My grounds for sticking with flats I believe were for the wrong reasons. Reasons I will outline in this episode as I make a case towards considering lifters, even if you have the mobility to squat with flats.
Listen as we go over:
Why some choose lifters
Limbs lengths and why this matters
If you have a stripper squat
How you can gain more depth
YouTube video on this podcast: https://www.youtube.com/c/CoreStrengthPerformance
Looking for Nutrition or Powerlifting training? Visit: www.core256.com/online
Want to get these tips and more exclusive content right to your email? Our weekly newsletter here: https://core256.com/newsletter-opt-in/
LISTEN HERE on all major podcasts!
Want to support the show? Pick some apparel here! Snap a pic and tag us in it, and we'll feature you on our social media channels!
This episode is brought to you by Core Strength & Performance. Core's community is built on the journey. We understand that it takes more than a few days to reach your goals of building stronger relationships, stronger bodies, and stronger minds. Visit www.Core256.com for Online or In-Person Training, or find us on Instagram at @CoreSandP @futureisfemalepowerlifting and Facebook @CoreSandP.