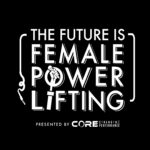 You've been hitting the gym coming back from injury, but still find that you are not recovering as fast as you'd like. What are you missing?
Today Dr. Kaytlyn Wells from Beyond Recovery Physical Therapy and I discuss her tips for maximizing your recovery so that you can get back to lifting heavy fast with minimal aches and pains.
Listen as we go over:
The 4 strategies towards recovery you might be missing

Building up your cup or tissue tolerance and why it is important

Performance might be limited for a bit but why that is

How to modify training to create a bigger "cup" for long-term success
Featured Guest/People/Info Mentioned:
Dr. Kaytlyn Wells @beyond.recoveryphysicaltherapy
Beyond Recovery Physical Therapy https://www.beyondrecoverypt.com/
LISTEN HERE on all major podcasts!
If you enjoy the show, please take a few minutes to Rate & Review us on iTunes. Your reviews help the podcast grow!
Want to support the show? Pick some apparel here! Snap a pic and tag us in it, we'll feature you on our social media channels!
This episode is brought to you by Core Strength & Performance. Core's community is built on the journey. We understand that it takes more than a few days to reach your goals of building stronger relationships, stronger bodies, and stronger minds. Visit www.Core256.com for Online or In-Person Training, or find us on Instagram at @CoreSandP @futureisfemalepowerlifting and Facebook @CoreSandP.