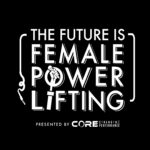 From her first construction paper-bound book at age 8, Janna Moretti knew she loved writing. Like many of us, our lives take twists and turns that lead our career and life paths in different directions, as did Janna. Luckily, at almost the age of 30, she found herself back studying and pursuing her first love, writing.
Today, Janna shares how her passion for writing and powerlifting have combined as she embarks on a new project to tell female powerlifters' journeys through written stories.
Listen as we go over:
Why writing has always spoken to her
Being a marine and her early years before pursuing her passion
Why writing can paint a different picture
The female powerlifting interview stories collaborating with the Sisters of Irons
How to get started writing for beginners
You can find the products I talk about here:
Janna Moretti @janna_moretti
Sisters of Iron @sisters_of_iron
Susie Aranda @susie_aranda
Ruben Moretti @rueben_moretti
Alamo Tattoo @alamotattoo
YouTube video on this podcast: https://www.youtube.com/c/CoreStrengthPerformance
Looking for Nutrition or Powerlifting training? Visit: www.core256.com/online
Want to get these tips and more exclusive content right to your email? Your our weekly newsletter here: https://core256.com/newsletter-opt-in/
LISTEN HERE on all major podcasts!
Want to support the show? Pick some apparel here! Snap a pic and tag us in it, we'll feature you on our social media channels!
This episode is brought to you by Core Strength & Performance. Core's community is built on the journey. We understand that it takes more than a few days to reach your goals of building stronger relationships, stronger bodies, and stronger minds. Visit www.Core256.com for Online or In-Person Training, or find us on Instagram at @CoreSandP @futureisfemalepowerlifting and Facebook @CoreSandP.