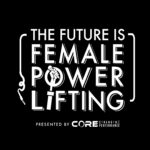 Let's talk about Bandaids vs Solutions. Today Dr. Kaytlyn Wells of Beyond Recovery Physical Therapy and I discuss why there might be things you are doing that are holding back from hitting your next PR.
Listen as we go over:
Understanding

Mobility vs flexibility: think about the demands

you impose on your body (as well as mobility exercises you can try today!)
Not listening to your body: signs you may be doing too much.
Less is more: understanding your capacity and minimal effective dose.
BONUS!: Why pain is not necessarily what AND where you think it is.
Featured Guest/People/Info Mentioned:
Dr. Kaytlyn Wells @beyond.recoveryphysicaltherapy
Beyond Recovery Physical Therapy https://www.beyondrecoverypt.com/
LISTEN HERE on all major podcasts!
If you enjoy the show, please take a few minutes to Rate & Review us on iTunes. Your reviews help the podcast grow!
Want to support the show? Pick some apparel here! Snap a pic and tag us in it, we'll feature you on our social media channels!
This episode is brought to you by Core Strength & Performance. Core's community is built on the journey. We understand that it takes more than a few days to reach your goals of building stronger relationships, stronger bodies, and stronger minds. Visit www.Core256.com for Online or In-Person Training, or find us on Instagram at @CoreSandP @futureisfemalepowerlifting and Facebook @CoreSandP.