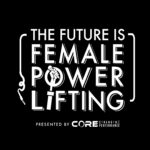 Developing the skill to perform consistenly well in a meet is not something that comes easy. Just like each kilo earned, performing under pressure is a skill that is developed over time with reps and sets.
Today, NCAA Mental Skills Coach and owner of Power Mental Performance Coaching Roger Kitchen Jr. discuss the ways he helps lifters understand how their mind influences performance and where it can aid lifters in improving training efficiency and focus.
Listen as we go over:
How to calm nerves before a meet
What you can control vs what you cant
Why you're probably focusing on the wrong things
Managing anxiety and how we can breathe is an often underrated tool
Featured Guest/People/Info Mentioned:
Roger Kitchen Jr. @roger_kitchen_jr/
Power Mental Performance https://www.powermentalperformance.com/
LISTEN HERE on all major podcasts!
If you enjoy the show, please take a few minutes to Rate & Review us on iTunes. Your reviews help the podcast grow!
Want to support the show? Pick some apparel here! Snap a pic and tag us in it, and we'll feature you on our social media channels!
This episode is brought to you by Core Strength & Performance. Core's community is built on the journey. We understand that it takes more than a few days to reach your goals of building stronger relationships, stronger bodies, and stronger minds. Visit www.Core256.com for Online or In-Person Training, or find