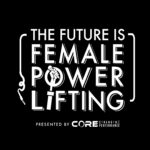 Are you aware of your expectations and the effort you put into warranting those expectations when it comes to your health and strength journey? The end goal of understanding your expectations is to minimize the potential for unnecessary letdowns. Whether it's returning back after COVID or comparing yourself to other lifters, managing your expectations can go a long way towards enjoying powerlifting for the long run.
In this episode, Deven and I share our experiences with our members expecations over the years coaching. Listen as we go over:
How much should you really do
Listening to a coach/trusting the process
Adapting to injuries or sickness
Give yourself time
Not judging yourself too harshly
Consider where you started (health level, fitness level, current strength level)
Being flexible
Look at the big picture
Featured Guest/People Mentioned:
Deven Dehnel @devenious_and_kaka_food
Core Strength & Performance @coresandp
LISTEN HERE on all major podcasts!
If you enjoy the show, please take a few minutes to Rate & Review us on iTunes. Your reviews help the podcast grow!
Want to support the show? Pick some apparel here! Snap a pic and tag us in it, we'll feature you on our social media channels!
This episode is brought to you by Core Strength & Performance. Core's community is built on the journey. We understand that it takes more than a few days to reach your goals of building stronger relationships, stronger bodies, and stronger minds. Visit www.Core256.com for Online or In-Person Training, or find us on Instagram at @CoreSandP @futureisfemalepowerlifting and Facebook @CoreSandP.